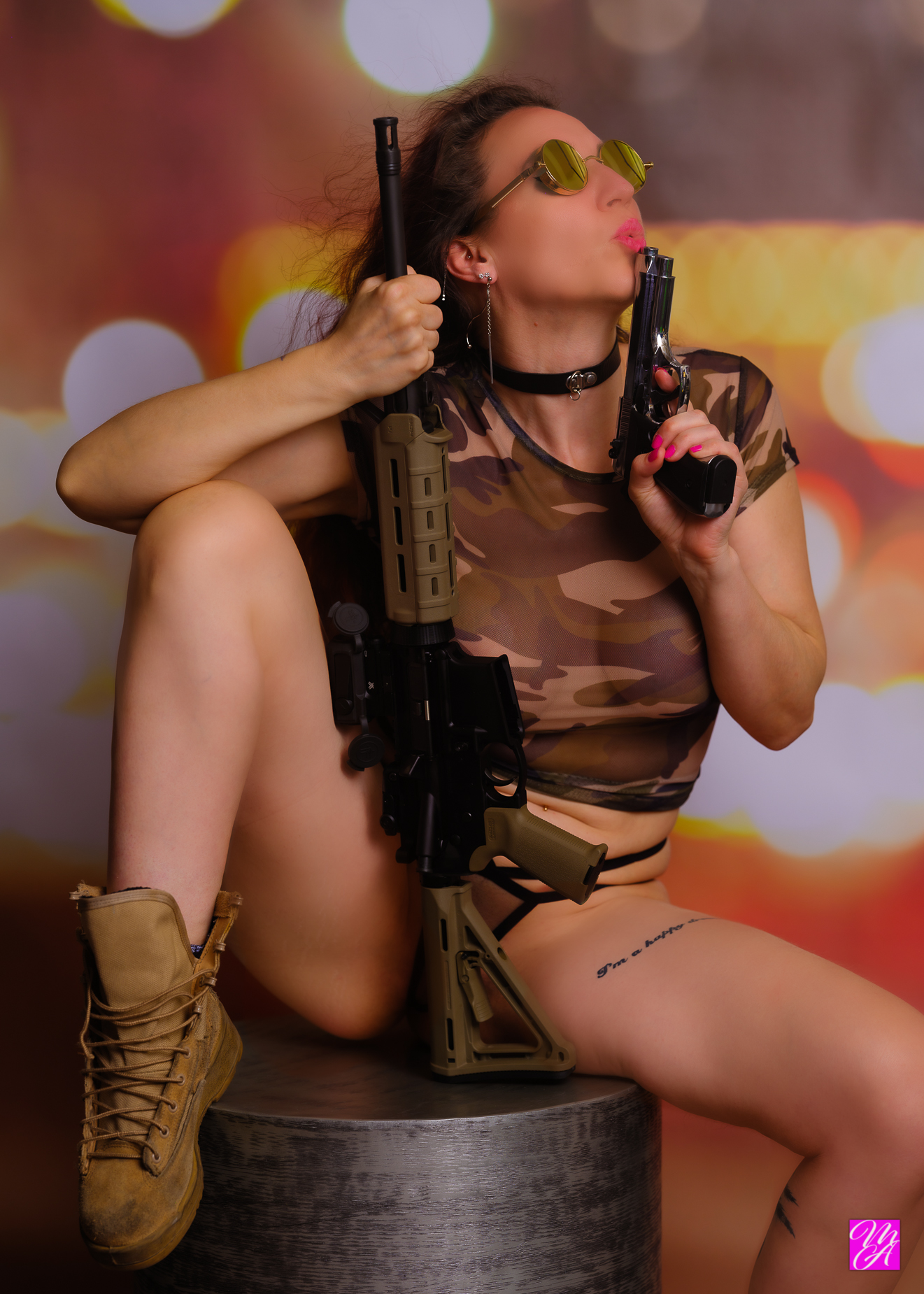 MODEL REQUIREMENTS
18-30 years old
Fitness/Bikini Body
95-140lbs
5″ – 5'9″
 34C-40DD
Minimal tattoos
Some piercings acceptable
Any ethnicity considered
Lingerie, Firearms & Explosives!
DATES: TBD – January/February
TIMES: Afternoon
COMPENSATION: Nominal – This is just a creative project that will be very popular on YouTube.
I have this funny idea for an unscripted movie short. I have a bodacious female mannequin with big breasts. The female model in lingerie and boots will act jealous towards me; I will have a martian/alien mask/head on. In your jealous anger directed at me (alien), you pick up several firearms and start shooting the mannequin. We will start with several pistols and as your frustration angry boils over, then you pick up a rifle. With the mannequin still standing, we will then apply tannerite to the mannequin, and it blows up for the finale. SAFETY IS ABSOLUTE PARAMOUNT. PRIOR FIREARMS EXPERIENCE IS PREFERRED BUT NOT REQUIRED. ONLY ONE PERSON WILL CARPOOL WITH ME AS MULTIPLE PEOPLE MAKES GUN SAFETY MORE DIFFICULT.